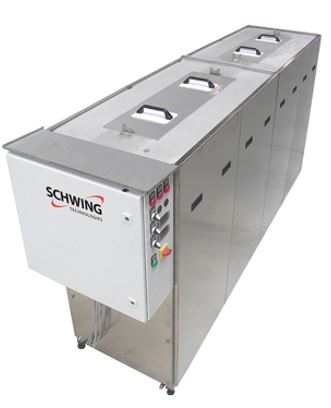 Download pdf
Applications
BCF/Carpet Yarn, Filament yarn, Nonwovens, Polymers & rubber, Staple Fiber
Product description
After the thermal cleaning process, spinnerets are then moved into an ultrasonic bath for the last step of the process.
Remaining inorganic residual contamination can are cleaned very well via ultrasound. The advantage of this technology is that it can also reach areas difficult to access making the dismantling of the parts often unnecessary.
We can help you
Please contact us if you are looking for a quote or if you need any assistance or information.