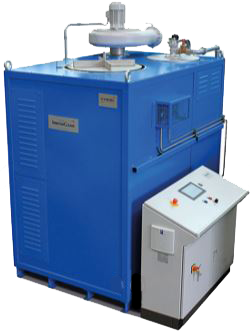 Download pdf
Applications
BCF/Carpet Yarn, Filament yarn, Polymers & rubber, Staple Fiber
Product description
Removes all organic contamination (included halogenated polymers) from heat resistant metal parts by thermal decomposition in a fluidized bed.
INNOVACLEAN carbonizes any polymer without residues within one to four hours.
Will be equipped with a separate thermal afterburner or off-gas washer for the pyrolysis gases from PVC, PTFE, etc.
We can help you
Please contact us if you are looking for a quote or if you need any assistance or information.